The Woman   ' s Circle  is a unique women's league, geared to address issues pertaining to local Jewish women.
Our programs are    educational  as well as    social . Each meeting includes discussions on various topics, ranging from motherhood to the spiritual goals of prayer.
The group is also treated to an array of    workshops  and    craft  projects, adding meaning and excitement to the many holidays and Jewish rituals.
The Woman's Circle is    open to the public , as are all Chabad activities. No affiliation or membership is necessary. Feel free to stop by at any event that interests you.
The Woman's Circle is a wonderful opportunity to meet    new friends , while discovering your heritage and tradition.
 Join together with fellow Jewish women for some  warm camaraderie, hot tea and delicious refreshments!  Led by Mindy Wolff this bi-weekly study group  
brings  you a Tanya series, the fundamental, classic work  upon which all concepts of Chabad Chasidism are  based. The Tanya is indispensable to  an  understanding of the Chasidic movement and the    philosophy behind it. More importantly, it offers    guidance for every facet of the day-to-day life of a Jew   in his or her service to G-d.
Jewish Women's Circle 2010-11
For this years Women Circle we are introducing an exciting new group called the "Luna JEW-elles",ie. a monthly Jewish women's group who are as precious as jewels.
The first event takes place on;


The Site for Jewish Women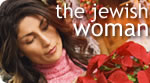 The Jewish Woman is a site dedicated to providing Jewish women of all backgrounds intellectually challenging, emotionally uplifting and inspirationally stimulating articles. Click here for more information.

Do you have a question in Judiasim, or do you have a class you would like to see added to our center or brought to your home or office?
Keep Updated
Do you want to stay abreast of all of our upcoming Classes, Courses & Lectures? Sign up for the Women Circle List or the Weekly Email List by clicking here.