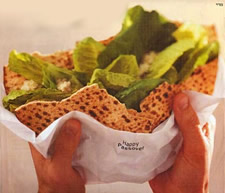 Community Seder!
Experience Passover
Like Never Before...

Relive the Exodus, Learn how to Disconnect to Connect,
discover the eternal meaning of the Haggadah and enjoy the community Seder complete with hand-baked Matzah, Wine & a wonderful dinner spiced with unique traditional customs.
What:  Passover Seder
When: Friday Night, April 19, 2018 at 7:30 pm
Cost: $40 Adult / $20 Child under 12
Sponsor: $180
Partnership: $360

Chabad does not turn anyone away due to lack of funds.
Email:Rabbi@ChabadHomebay.com
By Prior Reservation Only.
RSVP by Sunday, April 7th. 
RSVP Here